A NEW Concept in Buying Jewelry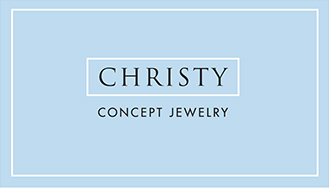 Christy Concept Jewelry's Purpose:
Create a fun jewelry buying experience!
We will have a distinctive assortment of fine jewelry and unique fun fashion .
We will have a warm and friendly team that makes friends with our customers & also "knows their stuff".
We will create a visual & store experience that is welcoming, fun & relaxing to shop & enjoyable & easy to try on your selections.
Christy Concept Jewelry's Mission:
Our concept is an untraditional jewelry store where customers are able to shop in a way that they feel most comfortable, whether that is through full service or browsing around on their own. Come alone or come with friends or loved ones and pick your pieces, try on and have fun.
Our store design & visual presentation will support both in case collections and collections you can experience on your own.
Our team can help you select unique and one of a kind pieces for everyday wear, special occasions & gift giving.
Visit us at the West Shore Farmers Market
900 Market Street
Suite 8 & 9
Lemoyne, PA 17043
Call us at 717.303.2627
Contact us at: Choover@Christyconceptjewelry.com
Follow Christy Concept Jewelry on FB & Instagram
Our SUMMER Hours:
T 9-4
W & TH 10-5
F 9-6
SAT 9-3
keyboard_arrow_up