A NEW Concept in Buying Jewelry
Alexandra Tsoukala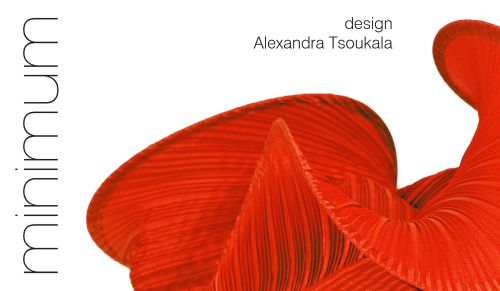 About Alexandra Tsoukala
Alexandra Tsoukala is a Greek designer from Athens. Her hand pleated artistic pieces are created with silk for a wonderfully original look.
Her creations are sold worldwide in 80 museum shops.
Prices begin at $40
About ALOR
The California lifestyle brand ALOR is best known for its designs using colorful cable paired with 18KT gold and whole cut diamonds.
Established in 1979, their contemporary lightweight jewelry and watches for women and men are made in Southern California. ALOR's timeless designs are intended to be a work of art that can be worn daily.
ALOR lives by the motto, "You don't have to be the best at everything, you just have to be the best at what you do," and brings that ideal in to every aspect of the company from design, to customer service, to the craftsmanship of the jewelry.
Prices range from $160 to $2100
ANATOLI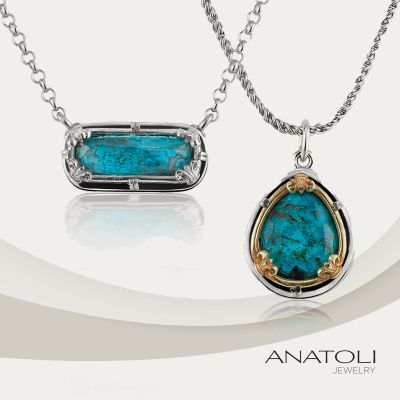 About ANATOLI
Anatoli jewelry is handcrafted in sterling silver and karat gold utilizing both ancient and modern techniques. Handmade chain, exquisite detail, and intricate weaves in metal are complemented by Akoya, Tahitian and freshwater pearls as well as a variety of semi-precious stones and diamond accents.
The designers insist on the finest materials and quality, and are personally involved with production on every level. Many designs are created entirely in house; others are crafted overseas by expert goldsmiths who draw upon a wealth of traditional European chain workmanship.
Prices range from $30 to $300

About ANIA HAIE
Ania Haie is a London-based jewelry brand. They offer a range of collections, all designed in 925 sterling silver with rhodium plate, 14 karat yellow gold plate or 14 karat rose gold plate. Each individual collection spotlights a specific fashion trend of the moment. Every piece is designed with the intention to be stacked and layered, yet with such unique detailing they look just as good as a standalone centerpiece. It's the ultimate compliment to your personal style, and makes your office-to-cocktails transition all the much easier and stylish.
Ania Haie combines a luxury feel with an accessible price tag.
Prices range from $29 to $109

AnnaMaria Cammilli
About AnnaMaria Cammilli
AnnaMaria Cammilli is a benchmark of Italian design. Based in Florence, this collection is the leader in the world for unique design expressed by outstanding finishes and exclusive colors of gold. Inspired by contemporary design, AnnaMaria Cammilli is composed of 18KT gold and brilliantly cut natural diamonds.
Prices range from $2140 to $4160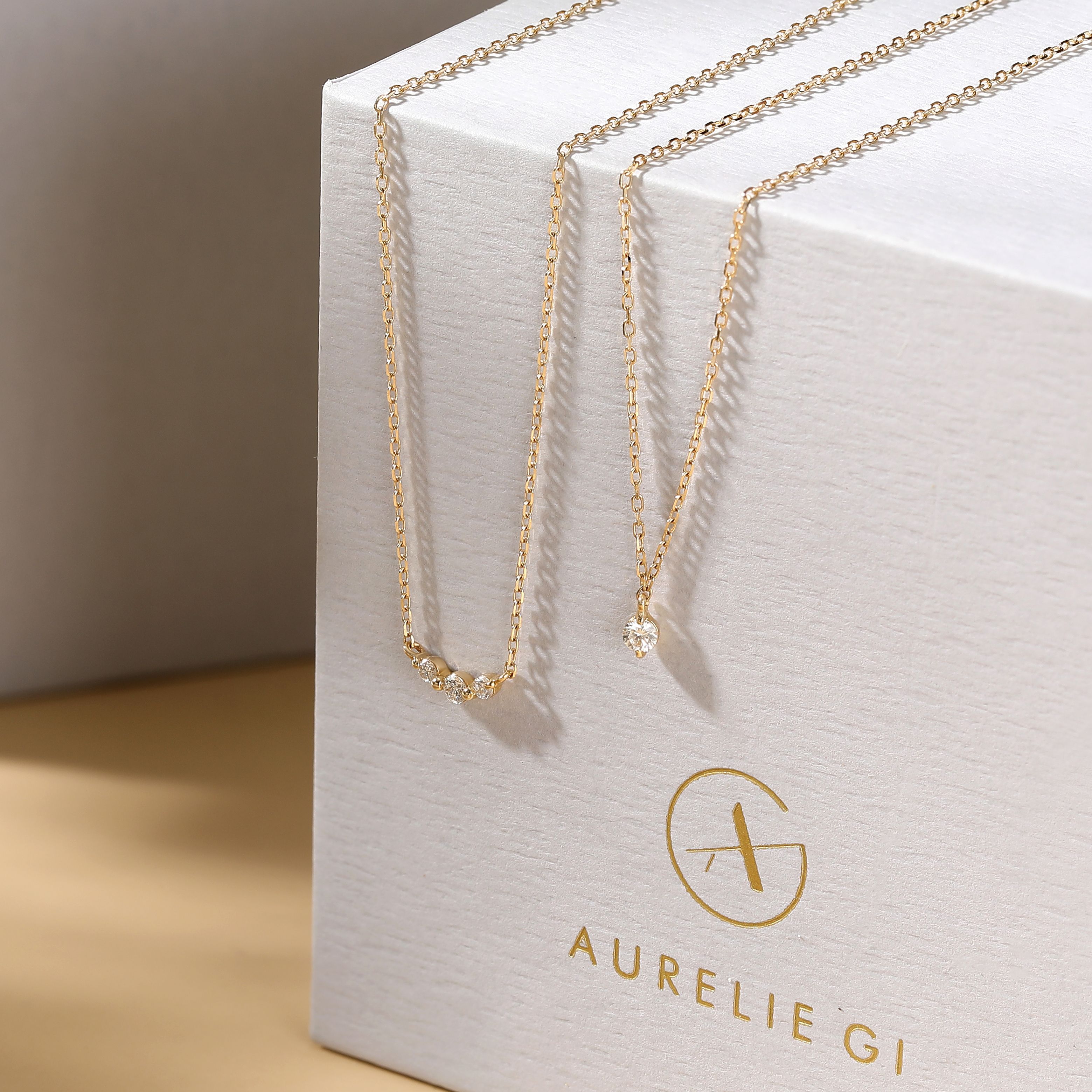 AURELIE GI
AG is a Dallas based 14k solid gold jewelry brand with a mission to make you smile everyday. The line of dainty necklaces, bracelets, rings, earrings and single earrings include diamonds and gemstones and is the perfect layering and stacking collection.
Aurelie GI was started with a clear vision to inspire women to embrace who they are while standing up for themselves and others
Prices range from $50 to $400
Baumell Pearl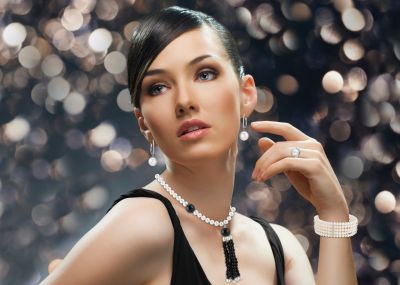 About BAUMELL PEARL
The Baumell Pearl Company was established in 1962 by Mr. Isaac Baum and is headquartered in San Francisco, California.
Mr. Baum, a Holocaust survivor runs the brand with his wife Evelyn. In 1998, an East Coast office was opened by Isaac and Evelyn's son, Anthony, and it is now located in Rutherford, NJ.
An offering of fine quality strands of Japanese and Chinese Akoya and Freshwater Cultured Pearls, as well as White, Black, Golden and Multi-Color South Sea pearls. Also offered is an extensive pearl jewelry line with beautiful designs keeping with current styles and trends.
Prices range from $30 to $700
BENCHMARK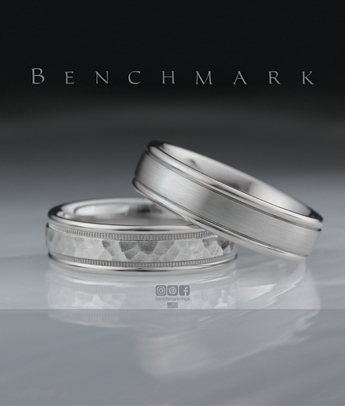 BENCHMARK RINGS
BENCHMARK is a family owned and operated brand, based in Alabama. Every ring is made to order in the US.
Benchmark uses the highest quality of metals, Gold, Cobalt, Titanium, Black Titanium , Tungsten and Tantalum.
Benchmark provides a life time guarantee that includes sizing and re-sizing of your ring.
Prices range from $200 to $5000

Bering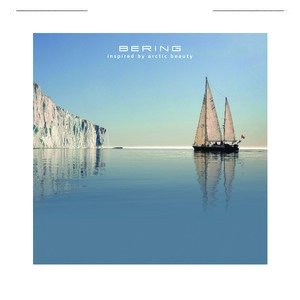 About BERING WATCHES
WHEN A VISION IS BORN FROM AN ADVENTURE
The Bering watch brand is as pure, clear and breathtakingly beautiful as the Arctic itself. The brand BERING is successfully made up of the perfect combination of extraordinarily hard materials and an extremely slim design.
Bering watches are made of ultra light titanium & stainless steel with a scratch resistant sapphire crystal. All watches come with a 3 year warranty.
Prices range from $90 to $250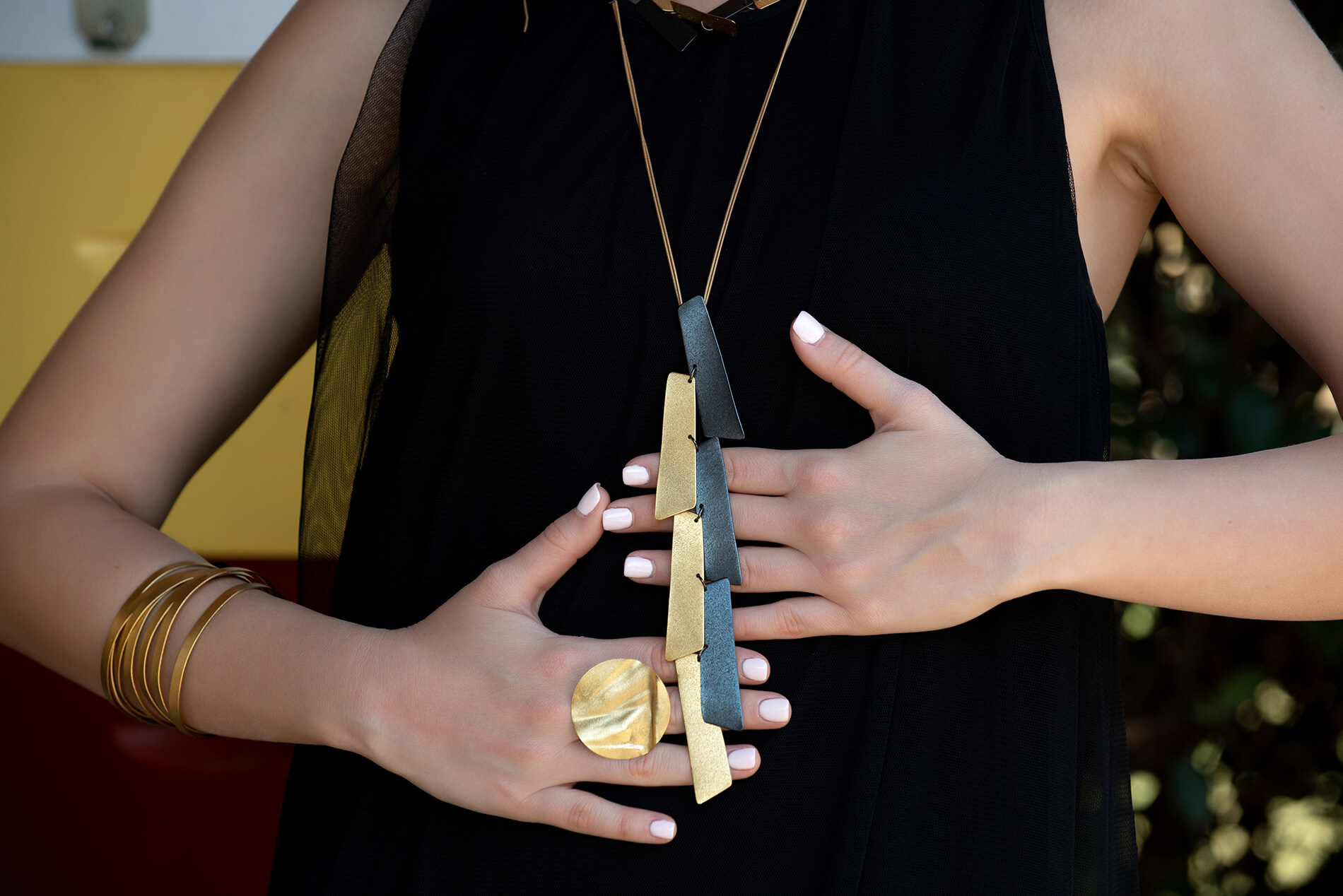 CHARACTER JEWELS IN ART
Marianna Grammatikou and Vagelis Michailidis, both designers of Character Jewels, take us on a dream voyage in the world of jewelry design. Their exciting joint trip in creating jewels started off from Thessaloniki in 2001 when they both decided to share their vision and aesthetics and travel with their art in space and time.
Inspired from ancient Greek craftsmanship they add elements of modern living giving a stunning visual sensation. The use of simple lines, clear volumes, geometrical forms is the blueprint upon which they weave their art, as a tribute to their ancestors. Their tools are different metals combined with natural materials, a reminder of a return to mother earth.
Prices range from $50 to $180
Coeur De Lion
About COEUR DE LION
For women who appreciate the value of styles that rise above ever-changing trends, and aren't in or out depending on the season, the jewelry collections from Coeur de Lion are refreshingly timeless. Company founder and chief designer Carola Eckrodt draws her inspiration from architecture and modern art. Her creations combine strict minimalistic designs with unusual combinations of colors and materials, making them both elegant and exciting. The result is a crisp contemporary line that enhances the unique personal style of each woman who wears her jewelry. All pieces are handmade in Germany.
Prices range from $75 to $250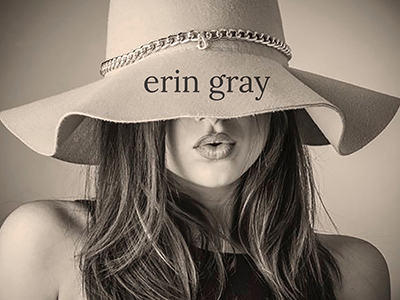 About Erin Gray
Erin Gray offers a casually chic collection with nature inspired jewelry. Classic yet edgy, Erin Gray jewelry is designed and handcrafted in Atlanta and by artisans around the globe. Gray choses sterling silver, gold filled, gold vermeil, leather and natural stones.
Erin gives back to cancer organizations AND dedicates monthly contributions to childhood cancer patients and their families through CURE Childhood Cancer.
Live.Wear.Inspire
Prices range from $22 to $150
Evocateur
About EVOCATEUR
ÉVOCATEUR's collection of alluring, art-driven jewelry fuses innovative design with glamorous sophistication. Featuring 22K gold leaf and sterling silver leaf, their designs reflect a love of the traditional and ancient, blended with the modern and contemporary. ÉVOCATEUR celebrates modern style with an eternally chic aesthetic.
Founder and Designer Barbara Ross-Innamorati, became fascinated with and passionate about gold leaf, particularly the way it can transform even the most ordinary objects into something extraordinary and magical. After 18 months of research and trial and error, she perfected the proprietary technique for which ÉVOCATEUR is now known. Today, these opulent designs are infused with inspiration from Barbara's extensive travels throughout the U.S., Europe, Africa and Asia.
From their Connecticut studio, Barbara and a team of skilled artisans design and individually craft each piece, wrapping them in 22K gold leaf and sterling silver leaf. Using an intricate process, the jewelry is gilded and burnished by hand and is fabricated over a period of five days, resulting in an exquisite work of art, each piece finished to a rich patina.
Prices range from $95 to $300
Frederic Duclos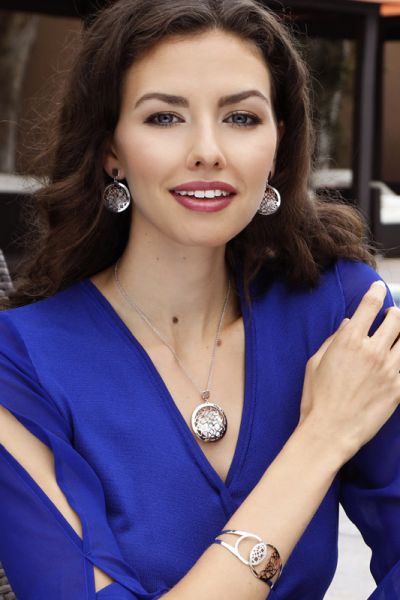 About FREDERIC DUCLOS
Frederic Duclos is an award winning French designer of contemporary sterling silver & gold vermeil jewelry. This family owned design studio was created under the guidance of Karen and Frederic Duclos in 1984.
After completing studies in Paris, Frederic was immediately drawn into the allure of jewelry design. His last year of college brought him to California.
In 2018 Frederic won first and second place awards in the sterling silver categories.
Prices range from $60 to $500
About Frederic Sage
Frederic Sage designs some of the world's most innovative hand-made Bridal Rings and Jewelry. Frederic Sage's mission is to create classic jewelry with a twist that will withstand the test of time....for all women.
Frederic has always been intrinsically motivated to create and is constantly thinking of new designs thinking of new designs. His imagination is endless. his global travels have inspired him to create designs with captivating shapes and colors with the use of natural shells, gemstones and diamonds.
Prices range from $900 - $4500

Freida Rothman

About FREIDA ROTHMAN
Freida Rothman is a premier Brooklyn-based jewelry designer. Freida Rothman's vision has established a lifestyle brand of modern classics with a contemporary edge.
Her handcrafted and intricately detailed Sterling Silver jewelry is made for effortless elegance.
The brand's signature mixed metal look combines feminine embellishments with edgy designs for a unique, contemporary aesthetic. Freida's primary design inspiration comes from her hometown of Brooklyn.
Prices range from $75 to $800

French Kande
About French Kande
French Kande is a vintage forward jewelry line. Kande's collections feature stunning, vintage French medallions from the 1960's. Each medallion is a story waiting to be told. Designed and made entirely in Los Angeles, FK uses natural materials including pearls, stones and Swarovski crystals. The collections speak boldly yet are undeniably feminine.
Prices range from $70 to $400
Indiri Collection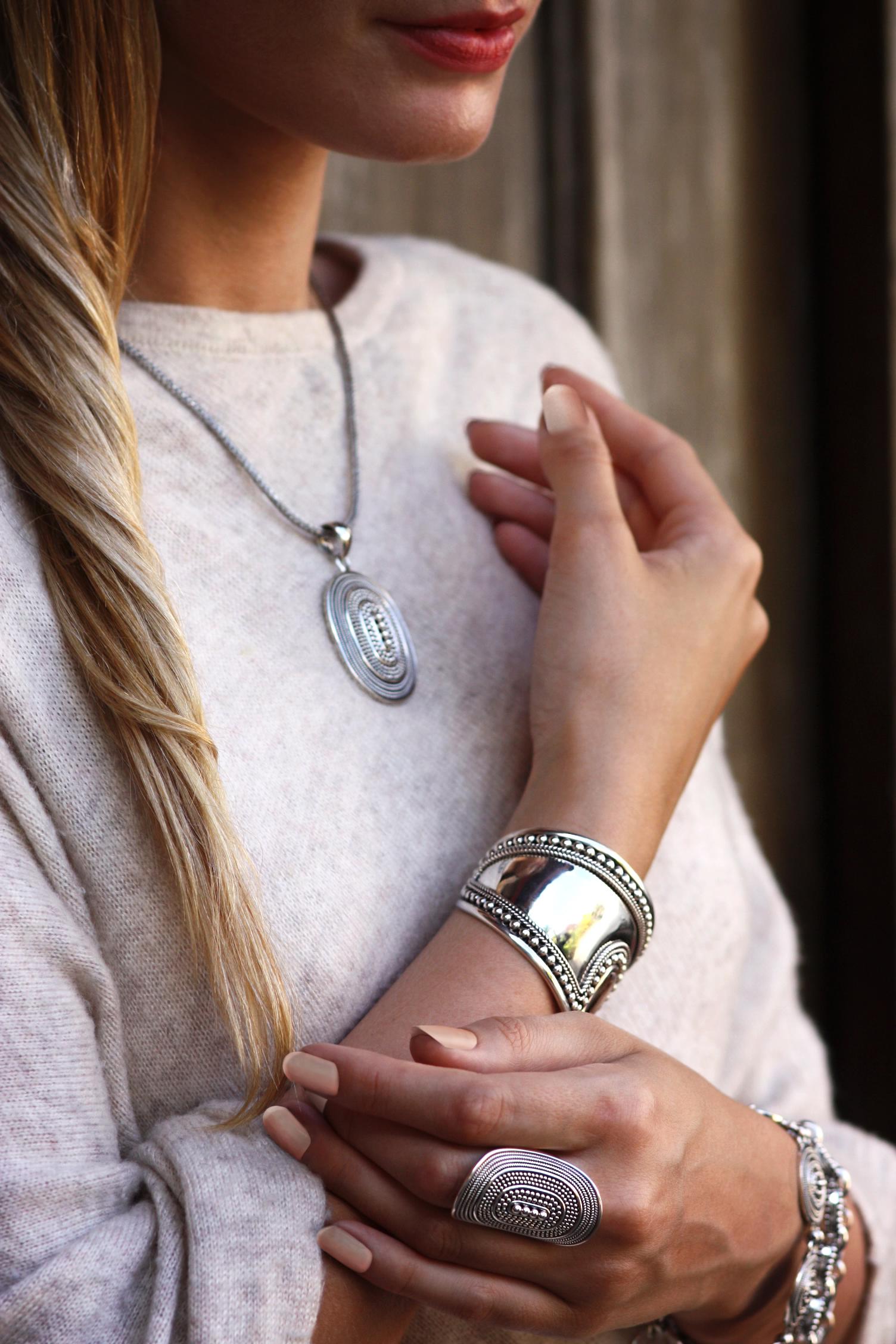 About Indiri
Indiri brings you the finest quality .925 sterling silver jewelry from the island of Bali. Each item is handcrafted in villages that specialize in ancient jewelry-making techniques passed down through generations. Your purchase helps preserve the ancient traditions of this unique island by providing fair and sustainable income to Bali's traditional artisans.

The gemstones used are from all over the world.
All Indiri items have a lifetime warranty against defects.
Prices range from $25 to $400

JUDITH RIPKA
The Judith Ripka brand was founded in 1977, designing jewelry that fits seamlessly into a woman's life, forming an enduring emotional connection. Judith starter her namesake brand in New York , a city charged with glamour and energy.
Judith Ripka uses only the most exquisite elements to bring their designs to life: 18K Gold, Sterling Silver, Diamonds and other precious Gemstones. Innovative styling and beautiful execution ensure that these luxurious statement styles bring wonder and excitement with every wear.
Prices range from $295 to $3995

Kabana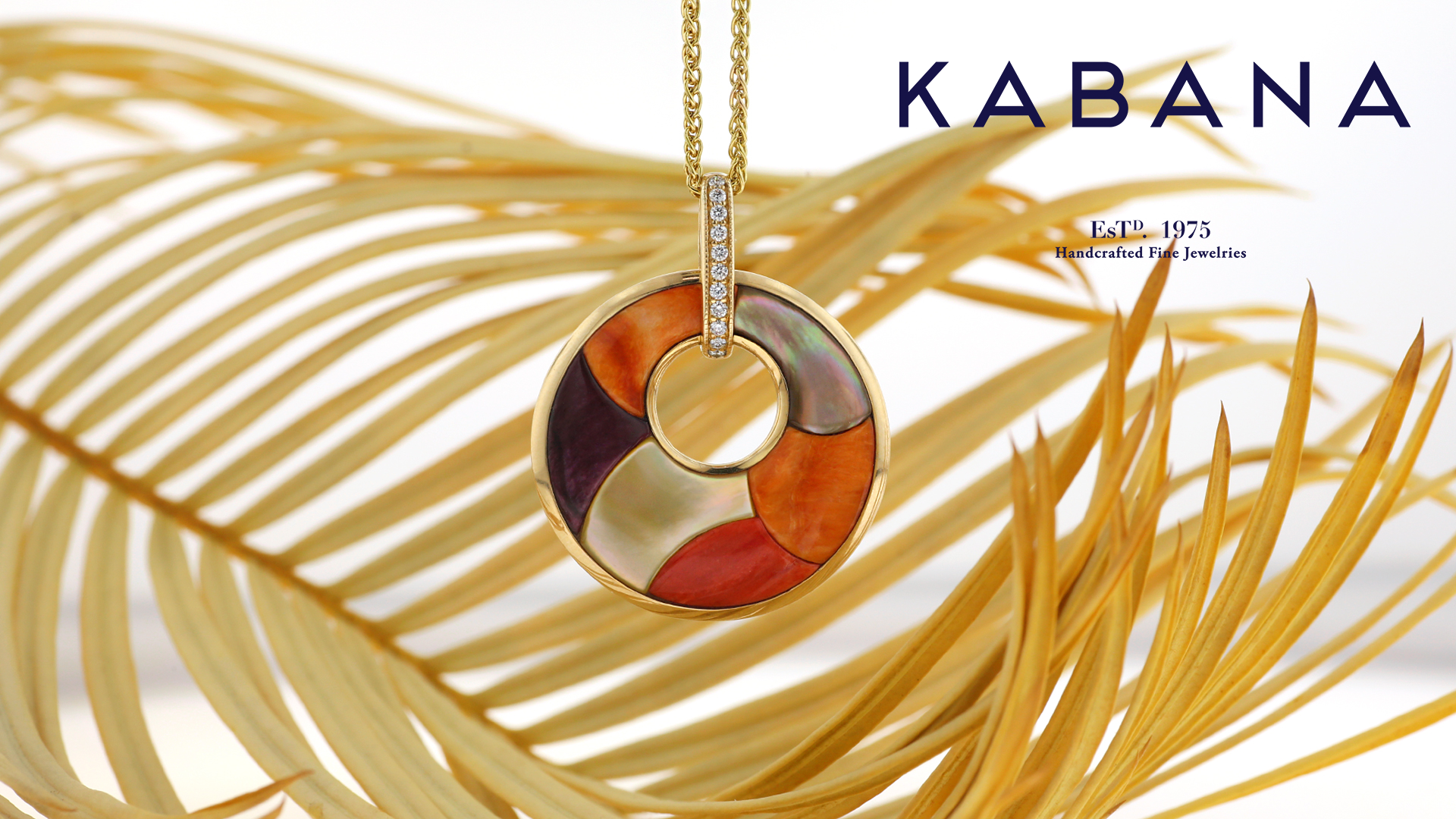 About KABANA
Founded in 1975 by master of inlay Stavros Eleftheriou, Kabana was born from a profound love of fine jewelry and superb craftsmanship.
Only the most skilled jewelers are qualified to inlay a Kabana piece. Each gemstone is meticulously sculpted by hand to fit perfectly into its channel, and then thoroughly hand-polished to a seamless finish. Mother of Pearl in many colors & Black Onyx set with Diamonds create these elegant timeless pieces.
Prices range from $225 to $4000
About LUVENTE
LIVE, LAUGH & LOVE
Famous for its iconic symbolism of love stories, endless fashion, and diverse culture, The Big Apple is home to LUVENTE's headquarters, extending these influences to every piece of jewelry they create.
Each piece is designed and hand crafted by their artisan jewelers to exact specifications. The levels of detail are so precise that only the human eye can appreciate them.
Fine jewelry consisting of Diamonds and Gemstones set in 14KT Gold.
Prices range from $250 to $11,000
About ORIGIN
Origin prides themselves in working with European Jewelry Designers that produce very wearable contemporary art with a clean esthetic and a high perceived value ~ at very reasonable prices.

It is very important at Origin Jewelry that all of collections are made by ethical designers with ethical practices where the employees are paid a fair living wage with benefits.

All Origin Jewelry is Hypoallergenic and Nickel and Lead Free ~ Made of Resin and Shell, or Resin and Silver Leaf with Tiger Tail Wire neck wires ( Stainless Steel with a thin plastic veneer ).
The metal used on the Resin jewelry is Aluminum and all ear wires are surgical steel.
Prices range from $20 to $100

PESAVENTO

About PESAVENTO
Between creativity and the future, Pesavento tells a new tale of luxury that goes beyond jewelry's previous limits to mold precious material, gold, silver, and gemstones into original shapes and extraordinary volumes.
Each and every Pesavento jewel is entirely Made in Italy and the fruit of research that combines the classic workings of the Italian goldsmith's tradition with stylistic innovation and technological experimentation.
Prices range from $125 to $975
RUSH by Denis & Charles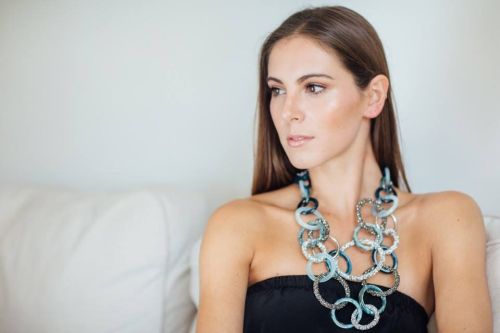 About RUSH by DENIS & CHARLES
RUSH by DENIS & CHARLES is a jewelry brand based in New York City
Their fashion jewelry line blends classic and trendy styles, often featuring mixed media (glass, metal, resin, etc.) in bold, statement-making colors. The signature RUSH jewelry piece is made with the intricate crochet technique which allows for better control over the movement of the beads, creating jewelry that sensually contours the neck or wrist.
Prices range from $40 to $90

Sea Lily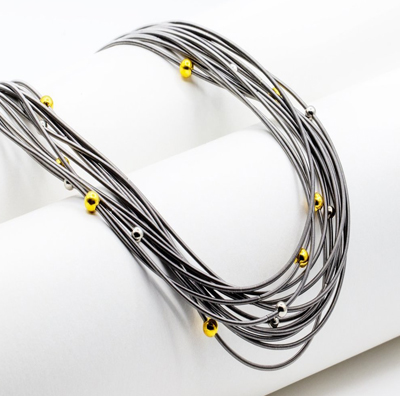 About Sea Lily
Sea Lily is the designer of handcrafted silk infused piano wire jewelry and other artful adornments. Merging everyday wearable styles with timeless and classic designs, the collection is unique, light weight, versatile and so easy to wear alone or with your existing jewelry pieces.
Prices range from $35 to $160
Sorrelli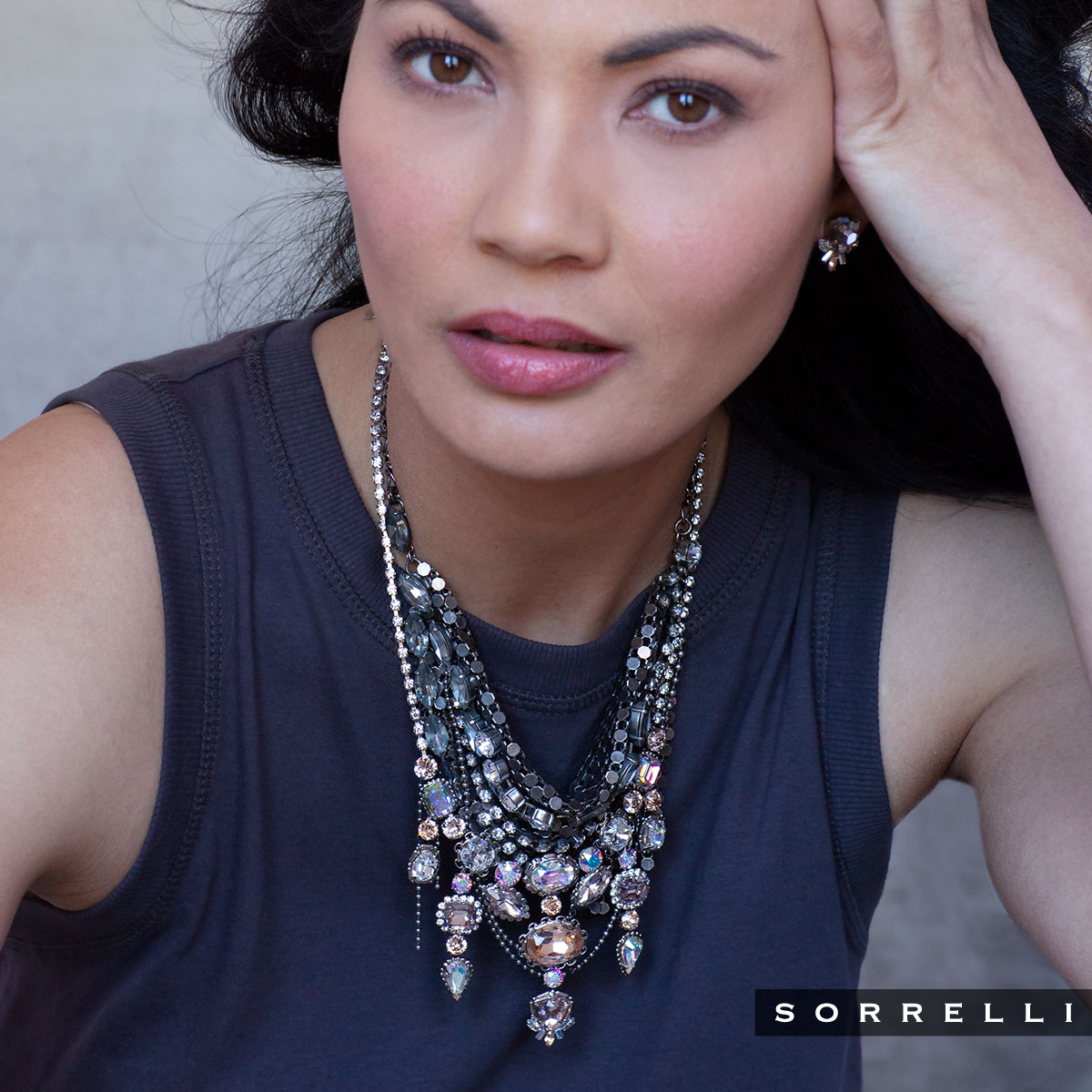 About Sorrelli
Based in Kutztown, PA Sorrelli is know for their quality Craftsmanship.
Each piece of Sorrelli jewelry is handcrafted by skilled artisans giving a one-of-a-kind, high-quality design to each piece.
Inspiration comes from one's grandmother's jewelry box with their vintage styling in both silver and gold color variations. Lots of color and sparkle exude their Life Layered in Sparkle mantra.
All Sorrelli designs are backed by a lifetime warranty protecting against normal wear & tear.
Prices range from $30 to $175
Stia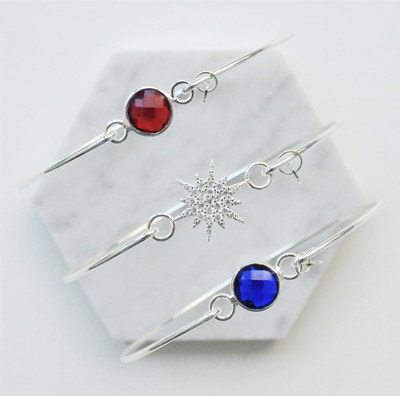 About Stia
Stia inspires women of all ages to develop their own personal sense of style and to be confident and passionate about all that they choose to do in life. Using only anti tarnish .925 sterling silver metal and a full spectrum of colorful stones, the unique pieces in their bracelet collection are hand-crafted and made in America. The collection also features necklaces, earrings and rings to match. The collection makes it easy to combine pieces.
Loveable Jewelry for Everyday!
Prices range from $25 to $60

Symmetry Margoni

About Symmetry Margoni
The design team of Mary Margoni and Yannis Mandilakis started working together in 1989 in Thessaloniki, Greece
The two artists are engaged in the design and creation of unique hand made jewels. Combining harmoniously gold, silver, and precious or semi-precious gemstones they end up with beautiful and innovative forms of colorful pieces. Gemstones are sometimes faceted and sometimes left in their natural rough form.
The Margoni line offers a bold, colorful, and dramatic look while at the same time being very wearable.
Prices range from $500 to $6500
Vianna Fashion
About VIANNA FASHION
VIANNA FASHION creations are driven from all things Brazil, from its culture, architecture, people and all of the natural beauty the country has to offer.
The vibrant color array of gemstones portray feelings of happiness and excitement for each exclusive design. All creations are handcrafted in sterling silver or 18k gold to reveal the various shapes and facets of these splendid pieces of wearable art.
Prices range from $170 to $650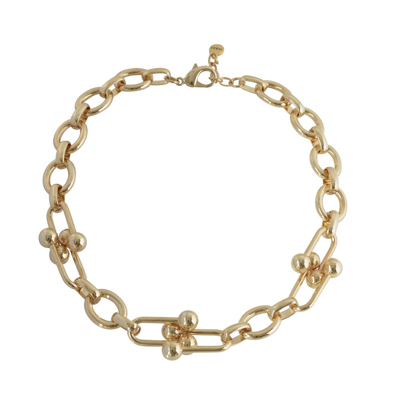 About Vidda
Vidda is a jewelry brand with an attitude to conquer life. Based in Spain, Vidda's pieces are made one by one following a rigorous handmade process and with materials that respect the environment. Modern pieces are made from high-quality materials such as Swarovski crystals and tanned leather from the Mediterranean Spanish regions. Each piece is either sterling silver or gold plated, all hypoallergenic, eco-friendly and crafted according to ethical standards.
Don't be unseen.
Prices range from $50 to $250

WAXING POETIC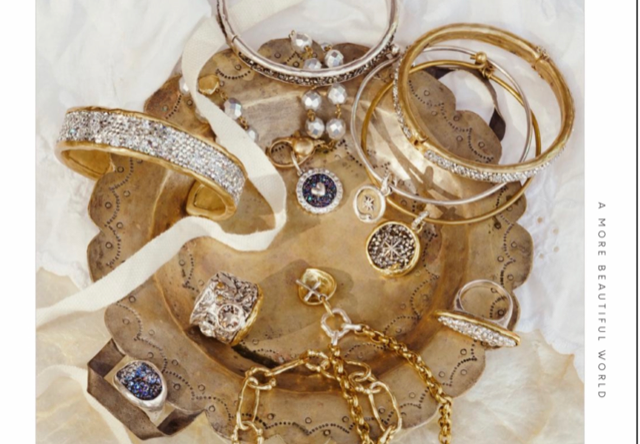 About WAXING POETIC
For 20 years, Waxing Poetic has been trusted by customers to help them find meaningful jewelry that celebrates their lives.
This heartfelt, handcrafted in Bali with love collection is ethically sourced, women owned, versatile + keepsake quality, & guaranteed bliss.
Created from Brass, Sterling Silver and Crystals. Pendants and chains are sold separately in many cases so you can mix and match as you prefer.
Prices range from $44 to $240
keyboard_arrow_up