A NEW Concept in Buying Jewelry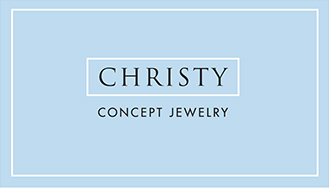 Alexandra Tsoukala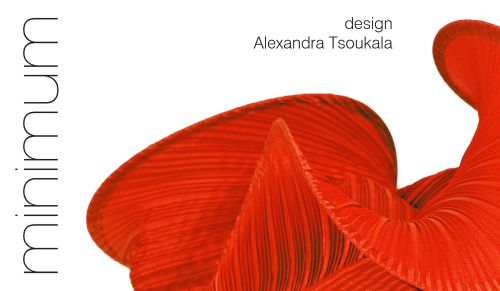 About Alexandra Tsoukala
Alexandra Tsoukala is a Greek designer from Athens. In 1992 she created a workshop where she designs and manufactures handmade light sculptures, furniture, jewelry and casual fashion items. Her materials are iron and cloth. She has held three solo exhibitions and in art spaces in Athens, and she yearly takes part in many commercial expositions in Paris, New York and Athens. In 2008 she received an excellence award from the Committee of German Manufacturers, at the FORM 2008 Contest. Her creations are sold worldwide in 80 museum shops.
Alor
About ALOR
The California lifestyle brand ALOR is best known for its designs using colorful cable paired with 18 kt gold and diamonds.
Established in 1979 by Jack and Sandy Zemer, this year ALOR will celebrate its 40th anniversary of designing classic, yet contemporary jewelry and watches for women and men. Now under the leadership of their sons, Tal and Ori, ALOR leads the industry in its use of color, texture, and design. Taking cues from the iconic scenery that surrounds Southern California, ALOR's timeless designs are intended to be a work of art that can be worn daily.
ALOR lives by the motto, "You don't have to be the best at everything, you just have to be the best at what you do," and brings that ideal in to every aspect of the company from design, to customer service, to the craftsmanship of the jewelry.
ANIA HAIE
About ANIA HAIE
With a passion for quality jewelry beset with style and a clear understanding that fashion-focused women don't want to compromise on quality, Ania Haie was born. The founders realized that today's modern woman desires a greater jewelry focus on stacking and layering to embrace her individuality; the opportunity was seized and the dream became a reality.
Ania Haie is a London-based jewelry brand. We offer a range of collections, all designed in 925 sterling silver with rhodium plate, 14 karat yellow gold plate or 14 karat rose gold plate. Each individual collection spotlights a specific fashion trend of the moment. Every piece is designed with the intention to be stacked and layered, yet with such unique detailing they look just as good as a standalone centerpiece. It's the ultimate compliment to your personal style, and makes your office-to-cocktails transition all the much easier and stylish.
Ania Haie combines a luxury feel with an accessible price tag. Our pieces define the latest trend, and while being fashion forward, our unique design makes it unmistakably individual: modern statement made with ease. Housed and created in one of the fashion capitals of the world, we have cultivated a loyal following throughout the UK and Europe, and can now been found throughout the world.
We hope you'll enjoy wearing our pieces as much as we've enjoyed designing them.
ANATOLI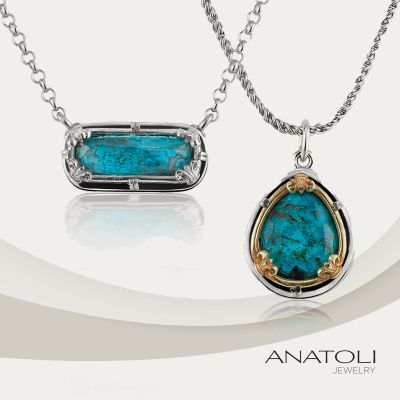 About ANATOLI
Inspiration
beauty in detail...
A love of art, history, architecture and travel inspires each luxuriant detail of Anatoli jewelry. European wrought ironwork...jewelry of ancient civilizations... handmade textures... weaves of precious metals... myriad sources of inspiration along with the souls of dreamers have blended seamlessly to create a distinctive style throughout over twenty years of design.
Appreciation and respect for the earth and the many people and cultures that call it home are at the heart of Anatoli's successful collaboration with master craftsmen, stone cutters, and pearl farmers all over the world. This vast network of hard earned resources in combination with an open minded, hands on approach results in a continuous surge of excitement and creation.
Love of beauty, quality, and grace define the aesthetic of Anatoli jewelry - recognizable for the sensuality of the chain work, the attention to detail, and the elegance of design.
Craftsmanship
Anatoli jewelry is handcrafted in sterling silver and karat gold utilizing both ancient and modern techniques. Handmade chain, exquisite detail, and intricate weaves in metal are complemented by Akoya, Tahitian and freshwater pearls as well as a variety of semi-precious stones and diamond accents.
The designers insist on the finest materials and quality, and are personally involved with production on every level. Many designs are created entirely in house; others are crafted overseas by expert goldsmiths who draw upon a wealth of traditional European chain workmanship.
Each and every piece of Anatoli jewelry is carefully finished and inspected by in house jewelers before it is released.

Baumell Pearl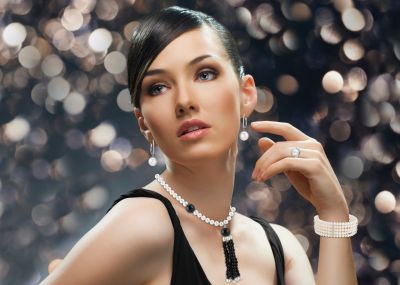 About BAUMELL PEARL
The Baumell Pearl Company was established in 1962 by Mr. Isaac Baum and is headquartered in San Francisco, California.
Mr. Baum, a Holocaust survivor, started as a traveling salesman visiting retail establishments on the West Coast, from Washington State to Southern California. As the business grew, other salesmen were hired to cover more territories and the product line grew to include Jade and Lapis. A crucial factor to the growth of the business was, and continues to be, Isaac's wife Evelyn. Evelyn advised her husband from the very start and traveled with him on both buying and selling trips across the world, as well as manage the finances of the corporation.
In 1998,an East Coast office was opened by Isaac and Evelyn's son, Anthony, and it is now located in Rutherford, NJ.
Baumell Pearl offers fine quality strands of Japanese and Chinese Akoya and Freshwater Cultured Pearls, as well as White, Black, Golden and Multi-Color South Sea pearls. Also offered is an extensive pearl jewelry line with beautiful designs keeping with current styles and trends. In addition, a large selection of double sided pearl clasps in 14K and 18K are offered.
Bering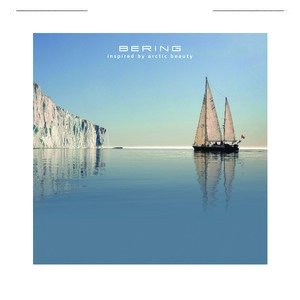 About BERING WATCHES
WHEN A VISION IS BORN FROM AN ADVENTURE
When Danish adventurer and businessman René Kaerskov jumped out of a helicopter into the ice cold of the Arctic, directly over the North Pole in 2008, he had no idea that he was parachuting into a new era.
Because at that moment in time, landing safely at the most northerly point of the globe, his heart was conquered by the cool, simple beauty and infinite white expanse of the eternal ice. Overwhelmed by these fascinating impressions, he also captivated his business partners Michael Witt Johansen and Lars Gram-Skjønnemann with his descriptions of the exquisite splendour of the Arctic landscape. Inspired by these beautiful images the two Danes started to develop the vision of a new watch brand - a watch brand which would be as pure, clear and breathtakingly beautiful as the Arctic itself.
The idea for BERING was born.
WHEN ONE NAME IS RESPONSIBLE FOR WRITING HISTORY
Exactly 280 years ago, the Danish sailor Vitus Bering braced himself for a daring adventure: in 1728 he set sail for an almost unknown area of the Arctic Ocean. On his journey he crossed the straits which would later be named the Bering Strait in his honour. Vitus Bering was the first European to discover Alaska and it is here that one of the four time zones bears his famous name: Bering Time!
Treading new ground, venturing into unknown territory: the Danes Vitus Bering and Rene Kaerskov link these ideas with the BERING brand. This is the only way in which a vision can become reality. And so the brand BERING is successfully made up of the perfect combination of extraordinarily hard materials and an extremely slim design.
Coeur De Lion
About COEUR DE LION
For women who appreciate the value of styles that rise above ever-changing trends, and aren't in or out depending on the season, the jewelry collections from Coeur de Lion are refreshingly timeless. Company founder and chief designer Carola Eckrodt draws her inspiration from architecture and modern art. Her creations combine strict minimalistic designs with unusual combinations of colors and materials, making them both elegant and exciting. The result is a crisp contemporary line that enhances the unique personal style of each woman who wears her jewelry. All pieces are handmade in Germany.

Evocateur
About EVOCATEUR
ÉVOCATEUR's collection of alluring, art-driven jewelry fuses innovative design with glamorous sophistication. Featuring 22K gold leaf and sterling silver leaf, our designs reflect a love of the traditional and ancient, blended with the modern and contemporary. The jewelry's inimitable style features striking images inspired by old world civilizations, African safaris, romantic impressionistic gardens, as well as abstract renderings and whimsical designs. Other pieces are embellished with authentic hand-set vintage treasures from the 1940's to the 1980's. Capturing the art and luxury of handmade jewelry, each piece becomes a modern heirloom, evoking memories and stories. Collected and coveted by women worldwide, ÉVOCATEUR celebrates modern style with an eternally chic aesthetic.
For Founder and Designer Barbara Ross-Innamorati, the love of fashion, art and design has always been hardwired into her creative DNA. Many years ago, Barbara became fascinated with and passionate about gold leaf, particularly the way it can transform even the most ordinary objects into something extraordinary and magical. As someone who always loved jewelry, Barbara went on a mission to adapt 22K gold leaf to jewelry design. After 18 months of research and trial and error, she perfected the proprietary technique for which ÉVOCATEUR is now known. Today, these opulent designs are infused with inspiration from Barbara's extensive travels throughout the U.S., Europe, Africa and Asia. All of the designs have a sophisticated and unique spirit.
From their Connecticut studio, Barbara and a team of skilled artisans design and individually craft each piece, wrapping them in 22K gold leaf and sterling silver leaf. Using an intricate process, the jewelry is gilded and burnished by hand and is fabricated over a period of five days, resulting in an exquisite work of art, each piece finished to a rich patina. With only the finest materials used and impeccable attention to detail, ÉVOCATEUR celebrates the compelling relationship between art and fashion.
The line, which includes cuffs, bangles, pendants, earrings and belts, can be found in premier jewelry retail stores throughout the United States and the rest of the world.
Frederic Duclos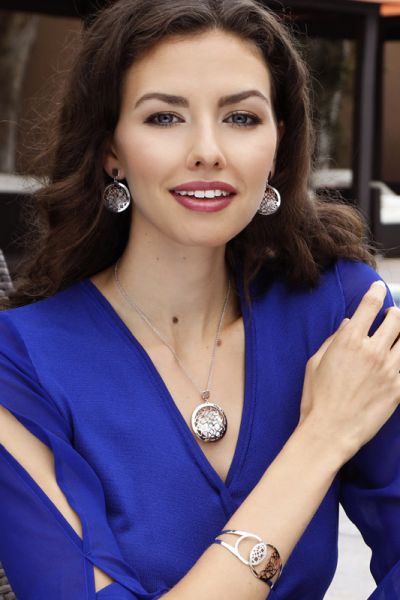 ABOUT THE DESIGNER, FREDERIC DUCLOS
Frederic Duclos is an award winning French designer of contemporary sterling silver jewelry. This family owned design studio was created under the guidance of Karen and Frederic Duclos in 1984 and is celebrating its 34th anniversary this year.
Frederic Duclos is originally from Southeastern France, where for several generations, his family has been designing accessories.
Frederic's upbringing cultivated an admiration for art and sculpture. The influence of rolling hillsides with a river running through it and the vast pre-Alps in the distance provided a perfect backdrop for inspiration to start flowing. Walks beside his mom on the Rue d' Antibe in Cannes with the picturesque French Riviera further stirred the inner voice of the designer.
In his mind, sculpture was limitless, but controlling size and balance to create individual jewelry pieces became his passion. After completing studies in Paris, Frederic was immediately drawn into the allure of jewelry design. His last year of college brought him to California, where he was introduced to Karen by a mutual friend.
Karen, at eighteen and a junior at the University of California, had started a wholesale jewelry and accessories business. She soon discovered a niche for designer sterling jewelry. Together, they opened one of the few electroforming factories in the U.S.
2018 Frederic won first and second place awards in the sterling silver categories.
Freida Rothman

About FREIDA ROTHMAN
Freida Rothman is a premier Brooklyn-based jewelry designer sold nationally in leading department stores, independent fine jewelers and fashion boutiques. At the helm of her eponymous brand since 2010, designer Freida Rothman's vision has established a lifestyle brand of modern classics with a contemporary edge. She's a second-generation jeweler and learned about fine jewelry craftsmanship from her father. Coming from a fine jewelry background, she wanted to use the same artistic techniques to create jewelry that was accessible, but still had impeccable craftsmanship, not compromising on the attention to detail and beauty.
Her handcrafted and intricately detailed Sterling Silver jewelry is made for effortless elegance. The brand's signature mixed metal look combines feminine embellishments with edgy designs for a unique, contemporary aesthetic. Freida's primary design inspiration comes from her hometown of Brooklyn. From her window, the architectural skyline of New York City meets the steel and cable span of the Brooklyn Bridge and on the streets, the youthful diversity and urban style of the women.
She only sees the beauty in this city as it gave her family a second chance at life when her grandparents immigrated here after the Holocaust. It's important for Freida to keep the legacy of her grandparents alive.
As a mentor on the Accessories Innovation Committee, spearheaded by The Accessories Council, Freida is passionate about actively supporting emerging talent within the industry and giving back in the community. She's a proud member of the Female Founder Collective, a network of businesses led by women, supporting women. She hopes to keep the legacy of her grandparents alive.
Indiri Collection
About Indiri - Sharing Ancient Traditions
Indiri brings you the finest quality .925 sterling silver jewelry from the island of Bali. Each item is handcrafted in villages that specialize in ancient jewelry-making techniques passed down through generations. Your purchase helps preserve the ancient traditions of this unique island by providing fair and sustainable income to Bali's traditional artisans.

We work with dozens of independent silversmiths in Bali to produce top-quality traditional Bali jewelry, then sell the items to stores in the United States, Canada, Mexico and the Caribbean. We have been supplying stores with exceptional Bali jewelry for more than 10 years. The gemstones we use are from all over the world.
The people of Bali have been making jewelry for hundreds of years or more. Traditional Bali jewelry elements have been incorporated into designs around the world because of their unrivaled beauty and detail. However not all "Bali jewelry" is created equal. Unlike many other Bali lines, Indiri Bali items are made in Bali using traditional techniques.
Most silver jewelry is now mass-produced by machine or by casting (pouring metal into a mold over and over again) in Thailand, India, and China. However most Indiri items are truly made by hand in Bali from scratch, not by using a mold in another country. It is much more difficult, time-consuming, and expensive to make items from scratch compared to casting, but the results set Indiri items apart.
The designs in the line are traditional Balinese jewelry designs, or variations on traditional Balinese jewelry designs. The culture of Bali is very artistic, and the art of Bali is very detail oriented, with an emphasis on complex and intricate design elements. This attention to detail is well represented in Balinese batik fabric, woodcarvings, paintings, architecture, and jewelry making.

All Indiri items have a lifetime warranty against defects. A "defect" is a flaw in the construction of the item that causes the item to have a problem during normal use. We will replace any item that has a defect. Thank you for your interest in genuine traditional Bali jewelry!
Kabana
About KABANA
Founded in 1975 by master of inlay Stavros Eleftheriou, Kabana was born from a profound love of fine jewelry and superb craftsmanship.
Only the most skilled jewelers are qualified to inlay a Kabana piece. Each gemstone is meticulously sculpted by hand to fit perfectly into its channel, and then thoroughly hand-polished to a seamless finish. Our solid inlay creates a gemstone that rises above the gold forming a dome, creating Kabana's signature look that is recognizable around the world.
Luvente
About LUVENTE
LIVE, LAUGH & LOVE
Our jewelry encapsulates the unique moments that define your life. These are the stories that you live to share - with smiles, laughter, and sometimes tears.
Your life is full of inspiring moments like births, marriage, anniversaries, graduations, promotions, and successes. These are your moments. Commemorate them with L?VENTE.
NEW YORK
Famous for its iconic symbolism of love stories, endless fashion, and diverse culture, The Big Apple is home to L?VENTE's headquarters, extending these influences to every piece of jewelry we create.
From the big city lights to small, intricate details, L?VENTE's jewelry designs encapsulate the inviting beauty and jaw-dropping elegance that define your favorite moments. Celebrate them with L?VENTE.
CREATED FOR YOU
You are driven by a thirst for life's finest things, experiencing each day in a series of beautiful moments. You know how to live well and to treat yourself the way you deserve.
L?VENTE has been designed for you. Seize the day and commemorate your finest moments. Your life's moments are yours; capture them forever with L?VENTE.
DESIGNS
Each piece is designed and hand crafted by our artisan jewelers to exact specifications. The levels of detail are so precise that only the human eye can appreciate them. From pencil to production, the thought, care, and artistry of our designers is evident in every piece.

Millianna
A SHARMILLA & ARIANNA = MILLIANNA
MILLIANNA is the creation of Sharmilla Persaud and Arianna Brooke. Friends since 1995, they met while working at BCBG Max Azria, where Sharmilla worked in design and Arianna worked in the marketing department. "We knew that we always wanted to start something together and we saw that there was an opportunity in the market for our vision of fashion jewelry," says Arianna. The friends joined professional forces in 2010 to create MILLIANNA.
Drawing upon their professional experience, Sharmilla and Arianna approach jewelry design from the perspective of fashion rather than accessory trends. Their unique interpretation of pop culture and fashion is infused with inspiration from historical eras such as Elizabethan England and various art movements, like Art Deco. "Our pieces are sophisticated and statement driven, reflecting a woman's inner beauty and confidence," says Sharmilla, "and that's sexy." MILLIANNA accessories appeal to a broad range of women, from young fashionistas to established jewelry and fashion connoisseurs, such as Iris Apfel. What these women have in common is a strong love of fashion and great sense of confidence.
Combining form with function, one of the most unique elements of MILLIANNA's pieces is the closure used on all the cuffs and many necklaces. It is magnetic, lined with leather and topped with either hand-painted python skin or stamped lambskin. "It makes putting pieces on and taking them off very easy as well as comfortable," says Arianna, "and because they're so beautiful, many of our customers wear our cuffs with the closure showing on top of their wrists!"
While Sharmilla drives design, Arianna oversees production in her hometown of Spokane, WA. Each piece is intricately handmade by skilled artisans in the U.S. "It was really important to us to keep production here. Doing so allows us to focus more on design while maintaining speed-to-market," says Arianna. As all of the pieces are labor-intensive, quality is immensely important and each piece is painstakingly inspected upon completion. Many of the artisans who work with MILLIANNA are immigrant women who arrived in Spokane with the World Relief Organization. MILLIANNA is proud to support this organization and these determined women. "MILLIANNA is an American, female-owned company that makes products for women by women," says Sharmilla, "We partner with so many talented and interesting people-it's a lot of what makes our work so gratifying."

Fashion and design fascinated Sharmilla from an early age. As a teenager she was known for pulling off savvy and daring outfits, and for stealing away to off-Broadway shows in her hometown of NYC. She pursued her love of fashion at the Fashion Institute of Technology where she earned her degree in Design. After graduation, Max Azria hired her as a designer at BCBG where she excelled at creating fabric trends. Her wholehearted belief in the quality of certain fabrics often convinced even the most skeptical to invest in her vision, with great success. She brings this intuition to MILLIANNA, where she especially enjoys the creative process from first imagining a concept to the physical production of the design. She finds inspiration in fashion designers such as Coco Chanel and Elsa Schiaparelli.
Arianna was indelibly influenced by her childhood summers spent in Italy. There she was exposed to the mélange of old and new: the crumbling architecture and fine paintings of Italy melded with innovative fashion trends, years ahead of their American counterparts. Her fascination with Italian design, as well as her love of the vibrant colors and sculptural form of the '80s fashion trends, led her to develop an interest in fashion. Arianna turned her interest in fashion into a career, working first at BCBG Max Azria and later at The Sak as vice president of marketing. Arianna observed how the creative and structural can work together to create a unique product, and has used this philosophy at MILLIANNA. bout MILLIANNA

Officina Bernardi
About OFFICINA BERNARDI
We are enamored by beauty. Imagine a world where creativity and art come together giving life to collections of design, purity and brightness.
Authentic jewels, made in Italy
MOON
Moon is our creation. Spheres of gold and silver, crafted with skill and technical expertise, whose special diamond-cut finish is inspired by the moon. A perfect form, capable of radiating reflections of iridescent light. A one-of-a-kind excellence that brings prestige to all our jewelry.
Innovation, art and technique of the finest Italian goldsmith tradition, design and style. The search for style opens up new design expressions, where Moon spheres are combined with natural pearls, enamels and precious stones. Jewelry that emits ever-changing light and reflections, refined by an artisan finishing process that further enhances its unique brilliance.
SUCCESS
Officina is the workshop where our story began over 30 years ago. Modeling perfection has become our vocation.
Over the years, we have been able to shine these stars throughout Europe and the USA, where we are currently present in over 800 jewelers, boutiques and prestigious department stores.
Origin
About ORIGIN
Origin prides ourselves in working with European Jewelry Designers that produce very wearable contemporary art with a clean esthetic and a high perceived value ~ at very reasonable and fair prices

Origin began in 1996 when I started on a journey across the world in search of new, fresh jewelry designs to introduce to the American market.

Having always had a love and respect for other cultures,I returned after each trip filled with great visions of sharing my discoveries, and named the company "Origin" as a representation of all the places and cultures jewelry design has its roots - from where it originates.

Nowadays, I find myself in the Philippines. The 7,107 tropical islands of the Philippine Archipelago provide inspiration for the creative Local and European craftspeople who fashion beautiful jewelry out of nature's bounty. All of our designers are inspired by this magical paradise, and create jewelry inspired by the natural materials found there.

It is very important to us at Origin Jewelry that all of our collections are made by ethical designers with ethical practices where the employees are paid a fair living wage with benefits. We pride ourselves on having personal relationships with the people we work closely with to ensure the highest possible standards.

Materials In The Jewelry:

All Origin Jewelry is Hypoallergenic and Nickel and Lead Free ~ Made of Resin and Shell, or Resin and Silver Leaf with Tiger Tail Wire neck wires ( Stainless Steel with a thin plastic veneer ).

The metal used on the Resin jewelry is Aluminum and all ear wires are surgical steel.

PESAVENTO

About PESAVENTO
Between creativity and the future, Pesavento tells a new tale of luxury that goes beyond jewelry's previous limits to mold precious material, gold, silver, and gemstones into original shapes and extraordinary volumes. Pesavento creates jewelry with strong, vibrant, instinctive charm. Objects of poetry that enchant and seduce at first sight.
Since 1992, Pesavento has been a point of reference in precious material design, a distinctive name in Italian style renowned throughout the world by those capable of seeing beauty in form and value in detail. Chiara Carli and Marino Pesavento are the brand's twin soul, the two poles of attraction in a single impassioned vision that has accompanied jewelry culture to the interpretation of today.
Each and every Pesavento jewel is entirely "Made in Italy" and the fruit of research that combines the classic workings of the Italian goldsmith's tradition with stylistic innovation and technological experimentation.
Reactor Watches
About REACTOR WATCHES
NOTHING ELSE IS BUILT LIKE A REACTOR
Our claim to be the Best Built Performance Sport Watch isn't just marketing hype. Reactor was conceived from day one to design out any weakness and improve any feature possible. The result of this "genetic engineering" is the Reactor DNA, a set of features that is shared by every Reactor Watch. This DNA forms the core of a product that will outlast and outperform every other watch you have ever owned.

SOLID FORGED CASES
Forging produces a stronger part, and we forge all our cases from either titanium or type 316L marine-grade stainless steel for the ultimate in corrosion resistance and longevity.

SOLID SCREWBARS
Springbars are the weak point of most watches, so we eliminated them entirely. All our bands attach via a solid, threaded screwbar, providing at least a 500% increase in strength.

SCREW DOWN CROWN
Every Reactor uses a unique screw down crown system that maintains water resistance when unscrewed, and every crown is protected by crown guards integral to the case, eliminating the most common causes of water intrusion.

FORGED CASEBACKS
Like fine Swiss watches, every Reactor features a caseback forged from the same material as the case. This provides a rigid, watertight seal, even after a battery replacement.

SUPERLUMINOVA MARKINGS
For superior low light visibility, we use this unique Swiss material on all our dial markings and hands. Our exclusive application method makes our watches the brightest in the world.

RUSH by Denis & Charles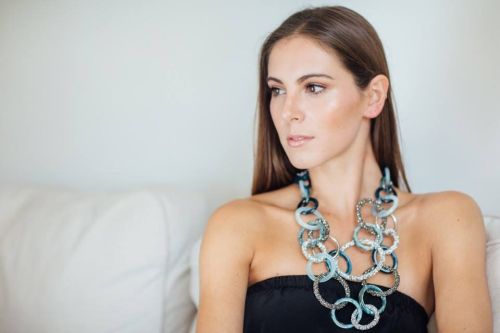 About RUSH by DENIS & CHARLES
RUSH by DENIS & CHARLES is a jewelry brand based in New York City with an unwavering commitment to superior craftsmanship, fashion-forward style and value.
Born from a desire to create beautiful, luxurious and classic jewelry pieces at affordable price points, each RUSH jewelry piece is inspired by the unique perspectives of co-designers Denis Mathews and Charles (a.k.a. Charlie) Wong.
Denis cut his teeth at Tommy Hilfiger where he designed the label's first sterling silver jewelry line for men. He brings his Celtic heritage into the designs, subtly infusing them with more contemporary, clean lines and trending colors.
Charlie, of Malaysian descent, is a fashion runway devotee who adds fun, edginess and an "fresh-off-the-runway" couture look to his jewelry pieces, reflective of his outgoing, high-energy personality.
Their wholesale fashion jewelry line blends classic and trendy styles, often featuring mixed media (glass, metal, resin, etc.) in bold, statement-making colors. The signature RUSH jewelry piece is made with the intricate crochet technique which allows for better control over the movement of the beads, creating jewelry that sensually contours the neck or wrist.

Sorrelli
About Sorrelli
Quality Craftsmanship
Each piece of Sorrelli jewelry is handcrafted by skilled artisans giving a one-of-a-kind, high-quality design to each piece.
Lifetime Warranty
All Sorrelli designs are backed by a lifetime warranty protecting against normal wear & tear.

Symmetry Margoni

About Symmetry Margoni
The design team of Mary Margoni and Yannis Mandilakis started working together in 1989 in Thessaloniki, Greece through a journey of living and learning as a couple.
Mary, as a "Mokume" graduate of jewelry design school in Thessaloniki , followed postgraduate studies at the "Contracto Directo" Art School in Lisbon, where she further specialized in the design and fabrication of hand-crafted jewelry.
Yannis, after graduating the University of Thessaloniki with major in Physics, studied in depth the craft of gem cutting and various lapidary techniques.
Today, at their workshop named "Mary Margoni," the two artists are engaged in the design and creation of unique hand made jewels. Combining harmoniously gold, silver, and precious or semi-precious gemstones they end up with beautiful and innovative forms of colorful pieces. Gemstones are sometimes faceted and sometimes left in their natural rough form.
The Margoni line offers a bold, colorful, and dramatic look while at the same time being very wearable.
Vianna Brasil
About VIANNA BRASIL
The expression of VIANNA BRASIL creations is driven from many Brazilian styles, from its culture, architecture, people and all of the natural beauty the country has to offer. The vibrant color of the gemstones portray feelings of happines and excitement for each exclusive design. All creations are handcrafted in 18k gold to reveal the various shapes and facets of these splendid pieces of wearable art.
keyboard_arrow_up